Workflow Foto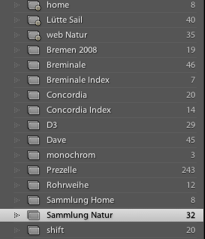 I use Lightroom for losless RAW workflow and archive. By using keywords and collections or even better smart collections you´ll find the content of your catalogue well sorted. For different themes like journey and "all day photografie" I use different catalogues.
Most of the web-galeries on this page are build with lightroom.

Panorama fotografie
Most of the panorama pictures on this site are build with ptgui.pro
.